DARK BEAUTY MAGAZINE WICKED HALLOWEEN PARTY
---

Dark Beauty Magazine, DB Pulse and Qi Ultra Lounge presents


DARK BEAUTY MAGAZINE's 1st OFFICIAL WICKED HALLOWEEN PARTY
(Costumes Encouraged)
$8

at the door
QI Ultra Lounge 917 Folsom St. SF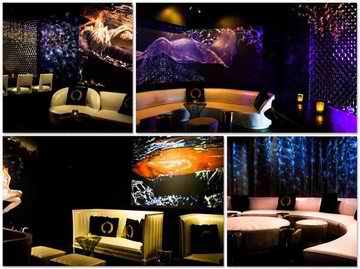 Featuring a Dark Beauty Fashion Show
Original Pieces by TOPHER ADAM and Straight Laced Boutique
 
-Dark Beauty Models and Noir Productions-


Featuring MAXIM MAGAZINE MODEL KIMBERLY


AND THE TWO SCARLETT'S




RAVEN LE FAYE
MUSE Licensed Makeup Artist and Esthetician based in Los Angeles
+

+ Makeup Artist Marsha Litvinova
Pixel Memory "LIVE"


DJ Meikee Magnetic (DB Pulse/BootieSF/
GlitterazziSF)



DJ Creepy B (The Horror Hop)


DJ MIXTRESS SHIZAAM (GlitterazziSF)



PERFORMANCE ARTIST MISS VEE (SUPPERCLUB)



Burlesque show by Stilletta Maraschino
FACEBOOK EVENT PAGE:
https://www.facebook.com/events/371060966359712/
Tarot Card readings by Horror Maven and Scream Queen Extraordinaire, DEBRA LAMB

Try Topher's Potions (as seen in latest issue) and get your halloween started off right.



DB PULSE Photobooth by
www.facebook.com/
JonathanSaundersPhotography
Hosted by Topher Adam,Carl Chen, Lucid Luminos, GlitterazziSF, BlitzN'Glitz, Somi Vichi and friends...


Need a little umph to Make your Costume Really SCREAM and POP DArk BeauTy? Happy Alternative - Get Painted on, Cassandra Love Lambert Is bringing her paints and Her Brushes so "Come Say Hi, Sit Down and Become Art"

For more info contact meikee@darkbeautymag.com

Event is $8 at the door
QI Ultra Lounge 917 Folsom St. SF

$8.99 (SAVE 25%) for Bundle Digital Download
www.darkbeautymag.com
www.facebook.com/
darkbeautymag
www.facebook.com/
DarkBeautyPulse
www.facebook.com/
GlitterazziSF
www.facebook.com/
pixelmemorymusic
www.facebook.com/
BLITZnGLITZsf